Home Team
Bozhidar (Bobby) Chakalov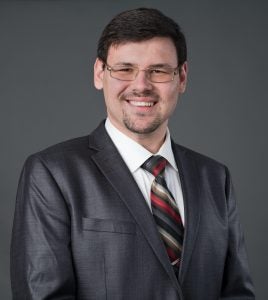 Bobby is a PhD student in the Public Health Sciences. He is a first-generation immigrant from Bulgaria. Bobby's research interests include Policy Evaluation, Health Disparities, Health Inequities, Socioeconomic Determinants of Health, and Vulnerable Population Health. Bobby is also interested in using nontraditional data (Big Data) sources for academic research. Currently, Bobby's research examines health care experiences of sexual minority immigrants in the United States. Bobby's previous research includes examining the long-term health outcomes of the New Deal program, characterizing the discourse of #MeToo movement on Twitter through text analysis, and studying the effects of union membership on health outcomes.
Carmen Mitchell
Nimra Nazur
Chinomnso Okorie  
Lucy Rios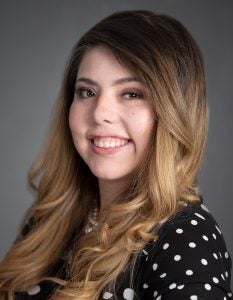 Lucy (she/her) is a PhD student in Public Health Sciences at UC Davis. Her research interests include addressing cancer disparities, health inequities, and Latinx health. Her dissertation focuses on understanding the barriers and facilitators to lung cancer screening. Under the mentorship of Dr. Moon Chen, Lucy is currently the project manager for the Enhancing Lung Cancer Screening through a human-centered approach (ELFE) study funded by the V-Foundation. Lucy earned a master's degree in public health from San Francisco State University, and her undergraduate degree in anthropology from the University of California Santa Cruz. As a first-generation scholar who comes from Latin roots and was Oakland raised, Lucy is passionate about supporting, mentoring, and training the next generation of public health scholars.  
Linda Sancrant
Jenny Wagner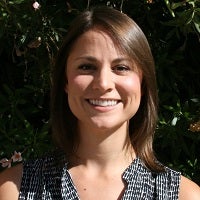 Jenny (she/her) is a PhD candidate in Public Health Sciences at UC Davis. Her research interests include the social and structural drivers of population health outcomes and inequities. She is particularly interested in structural racism measurement and the roles of historical redlining, residential segregation, and neighborhoods change,  in shaping long term health outcomes. Jenny earned a master's degree in public health at UC Davis in 2016 and has since been working in program evaluation in non-profit and academic settings. She also works as a Graduate Student Researcher with Dr. Ko on a project examining exposures to community violence and structural racism over the life course and associations with cognitive outcomes in later life among African Americans. After finishing the doctoral program, Jenny will start a new position as an assistant professor in the Department of  Public Health at California State University Sacramento.
Yelitza Campos: Yelitza (she/her) recently completed her Master's student in Public Health from UC Davis in summer of 2002 with an emphasis in Epidemiology. She graduated from UC Davis undergraduate in 2021 with a double major in Neurobiology, Physiology, & Behavior and Chicano/a Studies. Her family immigrated from Mexico, and she grew up in Chicago, Illinois, and California's Central Valley. Growing up as the daughter of a single immigrant mother in predominately low-income communities, she recognized how health inequities manifest themselves into outcomes at a young age. Her first-hand experiences ignited her interest in becoming a physician and hopes to gain an enhanced comprehension of the integrative roles that physiological mechanisms and health disparities collectively contribute to the onset of illnesses to cultivate a holistic approach to medical care and provide patients with culturally and linguistically competent evidence-based care. She is currently examining the practice outcomes of graduates from the UC Davis School of Medicine programs and evaluating findings across different data sources. Yelitza is also working on documenting the experiences of underrepresented pre-health students in preparation and application to graduate programs. She is currently a senior research coordinator at UCSF.
Vicky Vong Vicky (she/her) is a first-generation student who graduated in spring 2022 from UC Davis with a degree in Global Disease Biology and a double minor in public health and sociology. Her family immigrated from Vietnam, and she grew up in Garden Grove, California. Vicky is very passionate about social determinants of health and health policies, specifically Medicaid. She is currently examining the experiences of low-income college students in selection of health insurance, access and quality of care. She has also worked on breaking down complex health science by creating educational videos and presenting to underserved Vietnamese communities. She believes in serving her community by improving minorities experiences with healthcare through health policies. Vicky is currently a first-year student in the Johns Hopkins Bloomberg SPH MSPH program in Heath Policy and Management.
Past Members:
Caitlin Jade Esparza Caitlin (she/they; her/theirs) is a first-generation Chicanx student from the Inland Empire (California), who graduated from the UC Davis School of Medicine in May 2023. They were the inaugural UC Davis Vice Chancellor's Racial Justice/Health Equity Research Scholar and their work focused on investigating the structure, scope, and impact of diversity, equity, and inclusion efforts in medical education. Their research interests are informed by a desire to radically reimagine and rebuild the field of medicine around the well-being of those who have been – and continue to be – excluded from and oppressed by traditional power structures. Intimately woven with their research interests, Caitlin is also a student and community organizer with advocacy experience at the institutional, local, and state level. This includes serving as a student leader for UC Davis chapters of Medical Students for Choice (MSFC) and White Coats for Black Lives (WC4BL), co-authoring UC Davis School of Medicine's first ever Racial Justice Report Card, and ongoing collaboration with UCDSOM on issues of health equity curricula and grading inequity. Caitlin will be entering their PGY-1 year in Obstetrics and Gynecology at UCSF.
Catelyn Hope Edwards Catelyn graduated from UC Davis with a degree in Biological Sciences and a minor in Public Health in Spring 2022. Her mother immigrated from the Philippines and her dad came from the South, but they now reside in Santa Clarita, CA. Catelyn is very interested and learning about mass incarceration, gun violence and policing and it's relationship to the health and well-being of Black men. She is currently working on conducting a literature review in regards to structural violence and community health in the Black community. Catelyn hopes to get her Master's in Public Health in the near future so she can continue working to promote health equity. In her free time, Catelyn enjoys reading and going to museums.
Elsie Ngugi: Elsie is a UCD undergraduate whose family immigrated from Kenya and she grew up in Stockon. Elsie worked as a summer research assistant on two literature reviews: (1) Impacts of policing on Black communities, particularly health and well-being of Black adolsecents; (2) Diversity of physician assistants, and PA training on race and racism in healthcare. Elsie plans to graduate in Spring 2023 and apply to physician assistant programs.
Maribel Ortega: Maribel is a first-generation Chicanx student who graduated from UCD in 2020 with a degree in Global Disease Biology. Her family immigrated from Mexico and she grew up in Oxnard.  For her GDB practicum, she conducted a survey study of members of historically and structurally groups in the health professions, who aspire  health profession graduate programs. She aims to obtain a better grasp of minorities' experiences in an effort to holistically aid their success, to diversify the healthcare workforce and provide care to underserved communities much like their own. She believes uplifting minorities within the health professions will allow for the uplifting of minority communities at large. Her goal is to gain more experience in healthcare and apply to Physician Assistant Programs provide primary care to underserved communities. She is currently working for Communicare Health Center (a community health center) in Yolo County.
Sonam Kumari: Sonam is a first-generation student who graduated from UCD in 2018 with dual degrees in Neurobiology, Physiology, and Behavior and Education.   Sonam's family immigrated from India and prior to coming to UCD, Sonam went to high school in Pittsburg. Sonam examined how primary care providers address poverty-related issues for their patient populations. Sonam recently graduated from the UCSF Master's in Global Health program.
Sarah Iv: Sarah is a first-generation student who graduated from UCD in 2018 with a degree in Global Disease Biology. Sarah's family immigrated from Cambodia and Sarah grew up in  Stockton. Sarah worked on a project describing Southeast Asian language access among Medi-Cal primary care providers in the San Joaquin Valley. Her goal is to go to graduate school in public health and work in health education and access to care for Southeast Asian and other underrepresented and marginalized communities. She is strongly interested in using an intersectional lens to view and analyze data and its implications. Sarah is currently a Public Health Education specialist in the UC Davis Health Office of Diversity, Equity and Inclusion.
Earl Morales: Earl is a first-generation student who graduated from UCD in 2020. Earl's family immigrated from the Philippines and he grew up in Pittsburg. Earl assisted with cleaning and compiling data on Medi-Cal primary care providers. His goal is to gain more experience in statistical applications in public health and apply to PhD programs in either biostatistics or epidemiology. Earl recently completed a health information technology internship working for Covered California.
Yemi Lawrence: Yemi graduated from UCD with a degree in Global Disease Biology in 2019. Yemi's family immigrated from Nigeria and Yemi grew up in Sacramento. Yemi examined quality of care and online reviews of community health centers. Her goal is to work in healthcare and health policy in Nigeria. Yemi is a second-year medical student at UCSF.
Armin Dorri: Armin graduated from UCD in 2018 and is currently a PhD student in pscyhology at UT Austin.  Armin identifies as a gay cis-male of Armenian heritage. Armin examined minority primary care providers' experiences of bias, harassment and discrimination. His research interests include the impacts of stigma on the mental health of sexual orientation and gender identity minorities, including how the role of stigma in shaping healthcare encounters.